Chances are, you've heard of Google My Business, Facebook, and Yelp. But to provide the best service possible to customers, you can't stop there – especially if you're a small business.
The best part? You can get started – and really strengthen your digital foundation – in just 30 minutes after reading this article.
It's already hard enough to earn customer trust over more well-known companies in your area. Fortunately, with a strong local SEO strategy, you can make a dent that's proven to work.
Click to jump to a specific section: How do I rank? | The Big Four | Don't Sleep on NAP | So, what can I do now?
Or, if you'd rather, you can always contact us to have a conversation!
First off, what is Local SEO?
In short, it's the process of providing consistent, relevant information about your business to people looking for what you do.
Put another way, from Moz: "Local SEO is all about increasing search visibility for businesses that serve their communities face-to-face."
People want to know when you're open and where you're located – quickly. It's why Google introduced that short list of locations showing up on a map within search results, which are locally-focused.
This is great news for small businesses, because they have a visual way to be noticed and have great customer reviews about them right in front of potential new customers!
But just like the rest of Google, there's a method to the madness of who "ranks first."
So, how do I rank well in the map?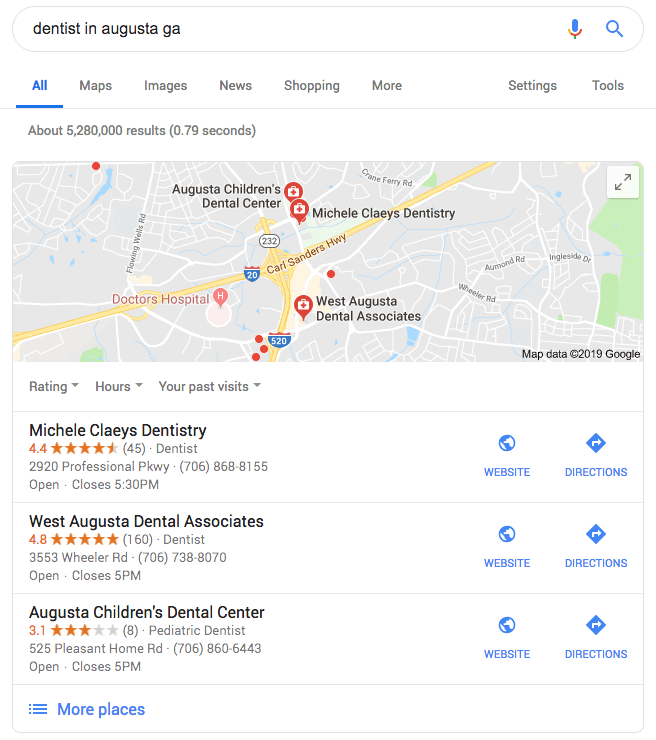 There's a lot of factors, and we no reputable company can guarantee you a #1 ranking. But it's well-documented that every small business can take a few simple steps to get themselves moving in the right direction:
Claim your (free!) business listings on a variety of sites, including Google My Business, Facebook, Bing Places, Yelp, and more

Ensure the NAP and other information is consistent (more on this below)

Include a link to your optimized website in each listing

Optimize your website for local – including city/state in page titles, local keywords used on pages, etc.

Optimize your website in general – fast page load times, easy-to-use design on mobile, great content, etc.

Have authentic, 5-star customer reviews and respond to both positive and negative reviews

This is just a start. Neil Patel offers some great tips from this 2017 article, which are still true today. Unfortunately, many high-level listings are blocked; you can't simply claim your free listing and update the information. 
You need to know about the Big Four
Axcoim, Localeze, Factual, and ExpressUpdate (a.k.a. Infogroup).
There's a ton of listing sites out there, but most of them rely on at least one of these four to ensure business accuracy. Even Google will sometimes offer "suggestions" for your listing if your information doesn't match what these four have.
Suffice to say, it's highly important to get your information correct – and in – these databases!
Sadly, it's impossible to simply send in your info and get listed. All four now require payments for your business info to be claimed and/or managed, even if you have your business setup on other sites.
Don't sleep on the importance of the NAP
(Sorry, we couldn't help it)
NAP stands for Name, Address, and Phone Number.
Simply put, NAP consistency – a.k.a. "Is your business NAP exactly the same on all listings + your website?" – is a major factor. If you have it right, it's a plus. Get it wrong, and it's a serious minus. (More on this here and a list of negative ranking factors here)
In other words, if you don't get this right, any other efforts in this space will be meaningless.
First, have the information in the footer of your website, so it appears on every page. A (totally fake) example would be:
Rule Marketing Group
777 Marketing Drive
Woodstock, Ga., 30122
Then, use the exact same information as above in any listing you setup on a Facebook page, Yelp, etc. No additional commas, LLC, or typos (which happen far more often than you might think!). 
Pro tip: Pay attention to the business category you select, as well. Use the most accurate category from Google My Business, then make sure to select that same category as the "Primary category" on all other business listings (or as close as you can get).
So, what can you do in the next 30 minutes?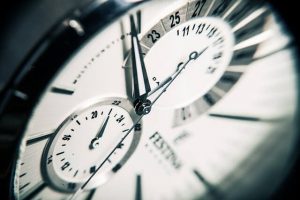 You can easily build a foundation:
If you haven't, claim your free listings on Google My Business, Bing Places, Yelp, Facebook, Yellowpages, and Foursquare and get as much information that fits your business as you can

Make sure your website includes local SEO optimization, and is already providing the best user experience possible.

Make sure the NAP information on each matches EXACTLY with what is on your website. No "LLC" in one place, and not the other. No comma on the website company name, but not the listing.

Including the city/state you are in on various on-site items, such as page titles and in the copy where it makes sense
In 15 minutes a week, you can build on this foundation by:
Finding out keywords people search for that trigger these type of listings, and optimizing your site's content for them

Including relevant keywords in the business descriptions on all of your listings

Running a branding campaign to encourage more people to search for your business name in Google and click on your links/listings

Submitting your information through a program, such as MozLocal or BrightLocal, to get your information into the "Big Four"
So there you have it: An easy way to begin making a positive impact on your business digitally!
But of course, we understand that any small business has a million other things to do. So if you need help at any step of the process with your local listings, or would like to have us get you up and running quickly, contact us today and we'll be happy to help!