We get it: A lot of people say they can write. But how many can write specifically for your audience … and create a positive emotional response?
Take, for example, this scenario:
A company wants to showcase its new product, a xylophone called the X22, to musicians. This xylophone is more durable and sounds better, longer, with less maintenance. It also costs 5% more than their primary competition.
Now you're the musician they're targeting, scrolling through your Facebook feed. Or searching for xylophones on Google. Or maybe just doing a school project about instruments you think are cool.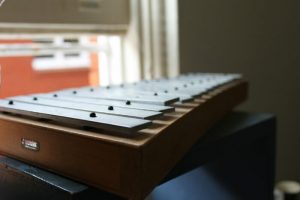 What's better for an introduction?
Option A: Bang away. You'll know you're hitting the right notes, every time.

Option B: Quality craftsmanship in every note that lasts a lifetime.

Option C: Drop the hammer. Or rather, the mallet. Our X22 xylophone will make it sound amazing.
The answer: We don't know without context.
Now, you may have a preference from the choices above. But its ultimately what you audience responds to that matters. Our copywriting makes it possible to test and discover what truly resonates and drives more interest in you.
We also offer editing services for a variety of uses. Need an internal presentation reviewed for grammar? An outgoing mail to thousands of potential donors for compelling copy? We're here, and ready to help in a timely manner.
A few reasons why great writing matters:
From a 2014 AdWeek article: "A study conducted [in 2013] by U.K. firm Global Lingo found that 74 percent of consumers pay attention to the correctness of the prose on company Web sites, and 59 percent of respondents said they would avoid doing business with a company that's made obvious errors."
From Forbes, your calls to action matter greatly.
And finally, from the Content Marketing Institute in 2016: "According to a Microsoft study of 2,000 people, the average person's attention span today is just eight seconds (down from 12 seconds in 2000). When someone lands on your site, you have just a few seconds in which to grab their attention."
Your site's design, speed, etc. are the first factors that impact – but as soon as a person's begins reading, will they want to stay?