It's always great having a plan, but mapping out the who, what, why, and how much allows you the opportunity to better understand your ROI in various channels.
Our strategies vary depending on client, product, and/or project, but here is a sample to provide an idea of how we approach things.
Scenario: A company called Crazy Awesome Real Estate (CARE) serves residential home buyers and home sellers. Their agents remark it's difficult to find new leads, and sales fell 5% last year. Other, newer companies are starting to gain market share, but CARE isn't sure how to attack the problem.
(Most of you reading this don't work in real estate – and that's okay! The concepts below can apply to ANY company's marketing, so read on to learn more!)
Where would you start?
Overall objective
In this case, CARE needs highly qualified leads for home buying and home selling. This is the overarching objective most businesses are looking for, but it's important to always keep this in mind. Any other marketing measurement ideally ties back to sales generation.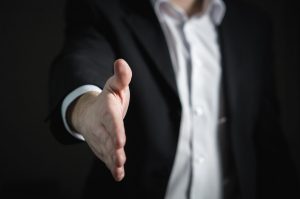 We can establish key performance indicators (KPIs) to help measure steps along the way to leads that will tell us what's working and what isn't. The ultimate KPI is sales, with a secondary KPI as overall leads.
Some additional, lower-level KPIs could be:
Customer interest in website content (pages/session)

Bounce rate

Form abandonment rate on Contact Us page

Click rates and costs of advertising on digital platforms

Overall cost per lead, broken up by channel
Target audience(s)
Next, we'll want to identify primary and secondary target audience(s). These can be referred to as personas, target markets, or buyer profiles as well.
An ideal initial step is to pull all existing and past customer data and look for ideal trends. Your CRM should have a healthy amount of available information, and your sales team can help fill in gaps and identify trends based on their interactions on the front lines. In this case, customer locations, how much they spent, why they're looking to move, and if they're buying or selling are good starting points.
From CARE's available data, we see three distinct types of clients they have on the residential market:
Buyers looking to move to zip code 11111 are often college-educated, working in engineering positions, and enjoy many of the regional sports teams nearby.

Medical professionals are usually trying to buy in zip codes 11112 and 11113, have very high incomes and usually purchase newer homes, and prioritize a shorter commute to work. CARE's agents also mention they usually have children, and the school district in zip code 11113 has a great reputation in the community.

Sellers who choose CARE have often been growing families looking to move into a larger home.
Tactics and Execution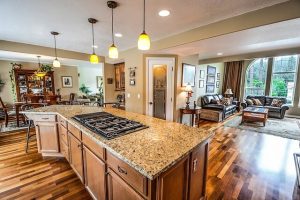 From this, we can dive into tactics. Some examples:
Changing photos, headlines, and text on the website to better relate to medical professionals and embrace stronger SEO. Since we know one target audience typically has children, including more family photos can let a client "see themselves" while browsing the site.

Producing a direct mail piece to send to starter-home neighborhoods, where people are more likely to be looking to upgrade. We can also include a custom URL as the call to action, and watch to see if there is a spike in company term(s) used on Google – both allowing for us to see if this tactic works.

Pulling together ad content that shows medical professionals resonates with our medical professional persona. Text could read "Dream home. Short commute. Great schools. See more!" with a link to the agent's website.
—
These concepts apply across the board. Let's use a data-driven approach to create a targeted, holistic marketing strategy that provides a clear path to success for your business.