What if you have a great customer base, 100+ 5-star reviews, excellent business growth … but suddenly, nobody's finding you in Google?
That's what happened to First Choice Chimney Sweep.
They're a chimney sweep in the Macon, GA area providing inspections, cleanings, repairs, and much more. But out of nowhere in the Spring of 2023, they stopped showing in Google in the local market.
"We noticed we just stopped getting new customers from the Macon area," said Tori Seabury, Office Manager. "And we didn't know why."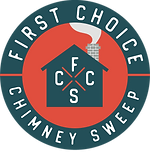 What they did
In a bit of a twist … it was as simple as checking their email.
When I needed my chimney cleaned (thanks, chimney swifts building a nest…) I realized I couldn't find who I'd previously used.
I tried looking in Google Maps and searching organically, but discovered Google wasn't showing their company at all for Macon-related search terms.
Fortunately, I'd used them before and remembered I had an email. So, I reached out detailing a few issues I saw. And they replied, ready for help.
First Choice's main challenge
Google looks at websites on a mobile device first. And First Choice Chimney Sweep's site, built in Wix, had multiple issues when using a phone, such as:
Some content not showing at all, including keywords and services
Tough-to-read designs (due to a tricky website builder) making it a worse experience on mobile
A long services page that explained all of the services, but took up a lot of space to do so
A sub-optimal Google My Business listing that was fully aligned to core phrases they should rank for
These reasons had led Google to stop showing their site – and Google My Business – for terms like "chimney sweep macon ga" despite being one of only a couple of businesses in the area.
In other words? A Google update had determined their digital presence wasn't meeting updated standards.
What they got
And so, First Choice asked us to help:
We streamlined the website, making the menu as simple as possible and breaking out services to their own pages for easier reading by customers
The design was upgraded to create a better experience on a mobile device
Testimonials were repurposed to build trust no matter what page was visited
Irrelevant pages were removed – these were identified in Google Search Console data
Other minor issues were fixed, such as broken links or unlinked pages
Google My Business was also optimized with ideal categories, photos, description, and tracking.
But their underlying infrastructure was broken. After all, if you can't tell how marketing impacts your bottom line, what good is it?
The solution was simple: Upgraded Google Analytics and Google tracking so when people booked a service, they could know exactly those people came from.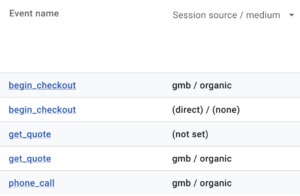 Within two weeks, they began getting more traffic from the Macon / Warner Robins area and showing up for core terms that related to their services.
"The website looks so much better … and easier to read, too!" said Tori.
Since First Choice also had 250+ 5-star reviews across Google and Housecall, it was a prime opportunity to repurpose some of the best ones across the website to build trust with new customers who came to the site
Finally, they signed up for additional Local SEO help through our partner, Whitespark, using that same link to get 10% off services and bolster their Google My Business rank with consistent citations across some of the most important local sites.
What they achieved
First Choice Chimney Sweep is now found in both of their target markets for key terms and with an upgraded website that turns more website visitors into customers.
And most importantly, they also understand where those customers come from digitally so they know what marketing activities make money … and what don't.
"As a small business, marketing can often fall on the back burner," said Tori. "But thanks to Caleb and Rule Marketing Group, all of the items we knew needed to be done – but didn't have time for – were taken care of and done better than we would've done ourselves.
And not only that, but we understand why everything happened because he took the time to help educate us."
Need your own marketing in Macon to help? We're ready – schedule a time to talk and we look forward to learning more!