We blog because we want to. It's fun to share our ideas on various marketing news, tactics, and more – and hear back from clients and others in the community their thoughts.
Favorites:
Dear Real Estate Agents…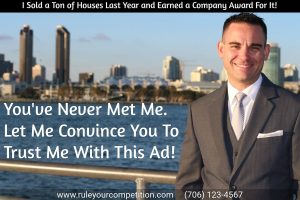 How many "I'm awesome, use me!" real estate agent billboards have you seen? Yeah, us too.
This is an open letter from us to them, with some advice on ways to maximize those ads – or suggest some alternatives.
Begin Reading
A list of more great reads:
Have a particular question you'd like answered?
Send it to us using the form below!